Success factors / added value
LINECO can make use of a number of valuable resources and strengths:
Dedicated and committed staff with more than 30 years of relevant experience in doing business in Africa
Market expertise
Comprehensive knowledge
Large network in Africa
Local partners in many countries with a good understanding of their markets and knowledge of the business culture, legislation and rules in their countries
Important international network of leading manufacturers and suppliers in various sectors of industry and trade, within financial institutions and government
Quality products (proven technology, consistent quality, reliable supply)
Product expertise of our renowned manufacturers and suppliers
Resources to provide support for the application of subsidies and (part) financing of the transactions
Efficient and effective global sourcing and procurement of the right products and sustainable solutions for Africa
Total solutions for integrated, whole projects (LINECO can act as single source supplier of total packages).
For the development of successful business and projects in Africa the right combination of the above strengths is essential. That is exactly the benefit LINECO has to offer our business partners, both our customers and suppliers.



The right combination of strengths is essential
The projects of our customers are not next door. Adequate export packaging, handling and shipping of the sensitive equipment are essential for a successful start of the project. Our customers can be assured of our extensive export experience and of our maximum attention to their projects.
Our location in the Netherlands is strategic. Through the nearby world ports of Rotterdam and Antwerp and through the major European airports, incl. Amsterdam - Schiphol, we can dispatch the project goods efficiently to all destinations throughout Africa.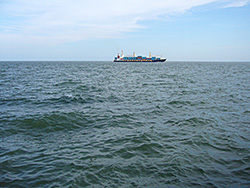 Port of Rotterdam, The Netherlands